Assiniboine Park Zoo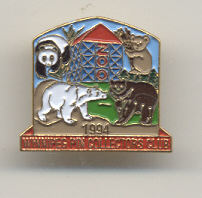 The Assiniboine Park Zoo currently has over 1,800 animals of 300 different species in its collection, including such spectacular and popular favorites as the Siberian Tiger, Polar Bear, Snow Leopard and Monkeys.
The collection also features some lesser-known but equally interesting animals like the Afghanistan Markhor, Ring-tailed Lemur and Red Panda. You can also visit the Kinsmen Discovery Centre and the Tropical House to see exotic animals.